Café
Open Monday to Sunday, 8am to 4pm.
Eat inside or out on the terrace. We don't take reservations, but if it's busy we can usually shuffle things around to fit you in. As well as meals, snacks and coffee we also sell our bread, pastries and cakes and tray bakes inside the cafe.
Online Orders
If you can't make it to visit us, then why not use one of our delivery partners to get Flourish favourites straight to your door.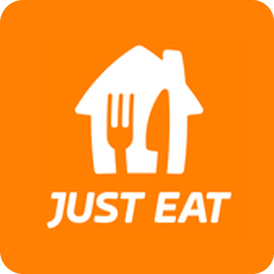 We do not take reservations. Please appreciate that during busy periods the wait time may be longer than usual.
Please be advised that our food may have come into contact or contain peanuts, tree nuts, sesame seeds, soy, milk, eggs, wheat, shellfish or fish.
Please speak with a member of our team if you have any dietary requirements or allergies we should be aware of.
Introducing...

The Loading Bay Pizzeria

Enjoy our sourdough pizzas baked in a traditional wood-fired oven.

Wednesday to Sunday 12pm – 3pm and 4pm – 9pm.

Learn more

The Hatch Takeaway
Serving our delicious hot food, sandwiches, cakes and drinks to go.
Open every day 8am – 4pm.
See Menu